Having trouble navigating cPanel? This guide will help you navigate cPanel without any issues. First off, how can you access your web hosting account? Accessing the login page is easy! It usually can be found at "www.cpanel.yourdomain.com" if you're unable to access it via that subdomain, you can access it via the client portal, or via "yourdomain.com:2083" or "cp01.websiteserver.uk:2083". Any of these links can be used to access your hosting account.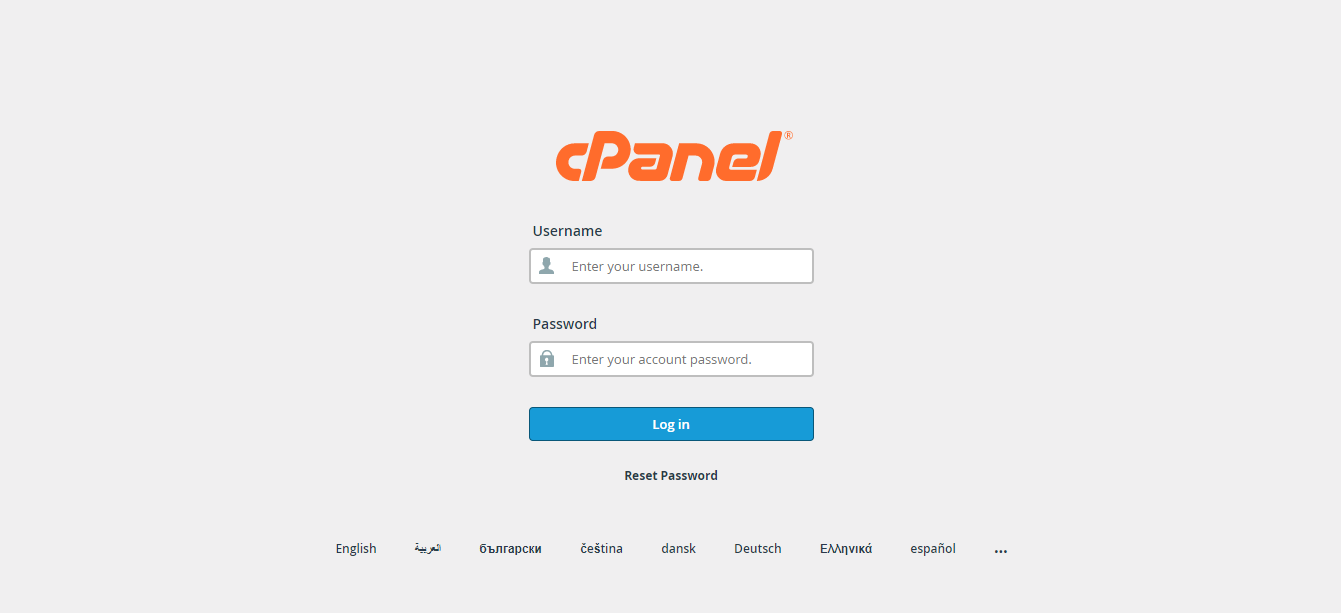 ---
First off, logging into your account. Your username and password were originally sent in an email when you first signed up and paid for your plan. If you are unsure about your information, you can log in without a username or password via the client portal. Head to the page where you manage your plan, you can click "Log into cPanel". If you need help recovering your information, please open a support ticket in the Linexium Discord Server. Our staff will assist you to their best degree to recover your information.
After you've gotten into your account, you'll be brought to the home screen. From here, you can control all aspects of your plan. Every menu is grouped into options, explaining what each of these do. If you're unable to find what you were looking for, you can use the search bar in the top right to help you pinpoint what you need.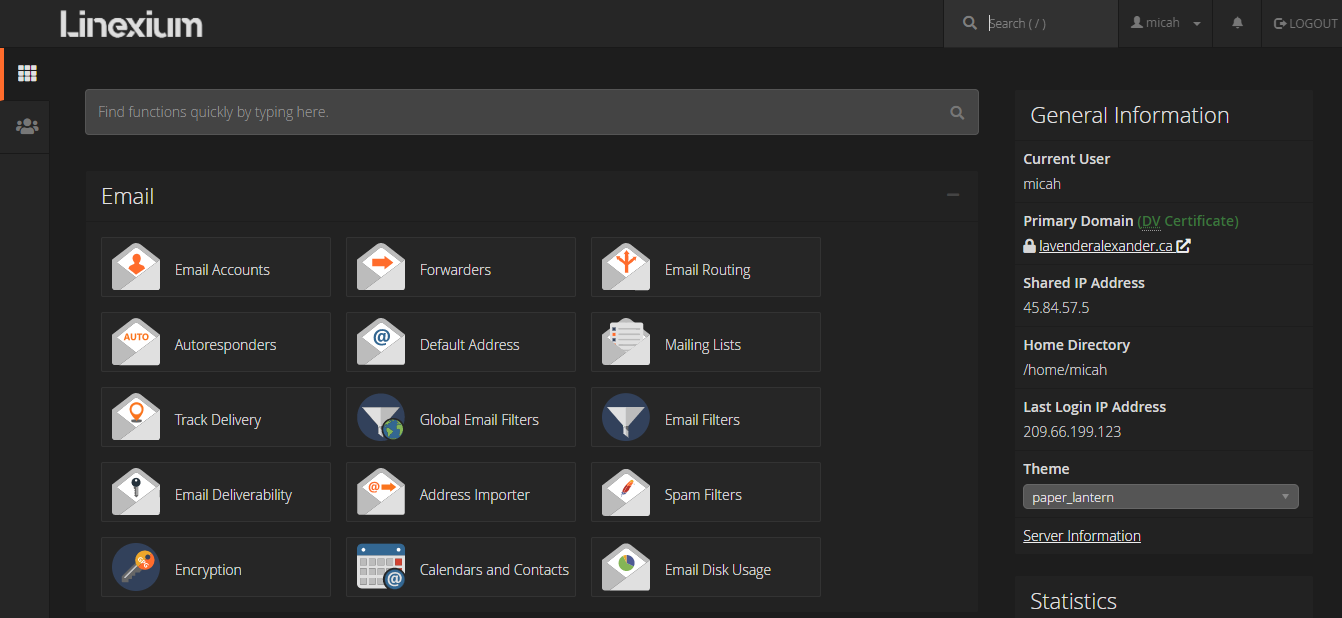 ---
Written By: Micah Hyman